Personnel man lift offer a safe, quick and easy method of reaching overhead areas.
This lift have a special design on the bottom, more wheels than a common man lift. Offer a more stable performace during moving.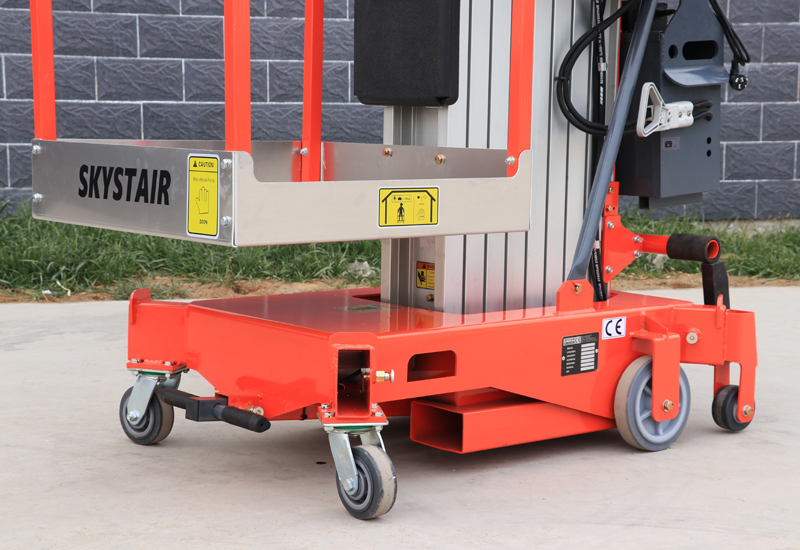 The lift consists of a working platform attached to an aluminium mast that extends vertically,
which in turn is mounted on a steel base.
These man lifts has a reach of up to 10m and capacities up to 130kg.
You can control the lift both on the platform and ground, just need press stop button, it can stop at any point if you need.
Personnel Lifts are available in various AC and DC powered models.