When ordering a Easy Lifting PWD lift elevator, please notice these questions:
Q1.How high can a wheelchair lift travel?
A.The wheelchair lift usually can go up to 6 meters and most client lifting height is around 4m. We can custom exact travel height for you via adjusting travel limited switch. \
Q2.How big a platform can be for the wheelchair lift?
A.We have standard size of platform, 1370*920mm, which is designed according to international standards, easily to hold one wheelchair. If you prefer to extend the size, Easy Lifting engineers need to calculate if it is safe and reasonable.
Q3.Can we get a customized size lift elevator?
A.Easy Lifting team will offer professional suggestions and solutions when customers asked for customized wheelchair lifts. Just let us know your installation site measurements, including how many floors you want to raise to along with every floor height, if the lift need go through a floor/hole size.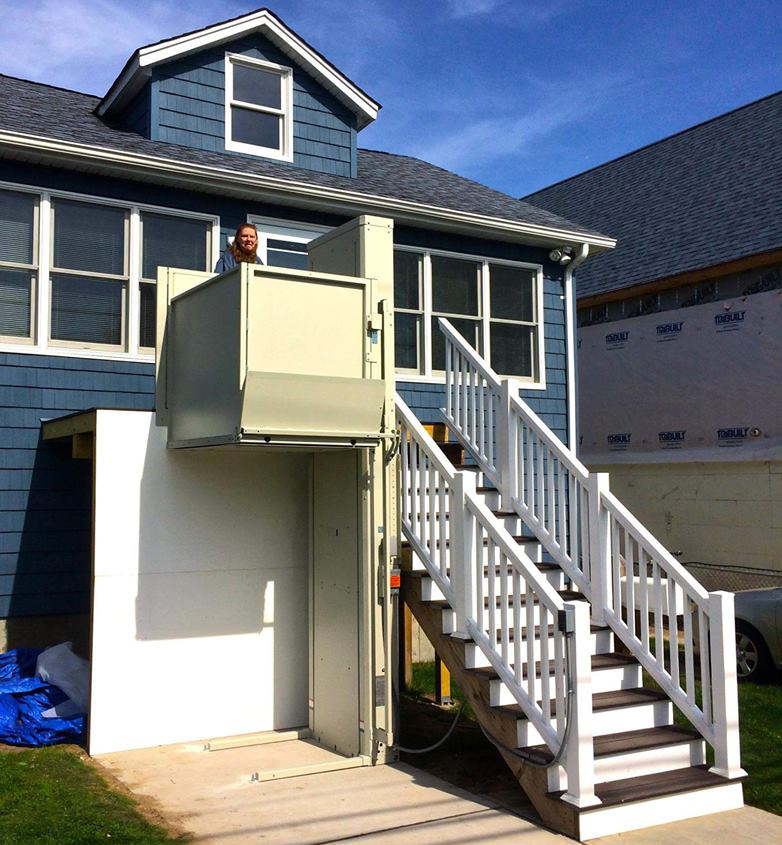 Q4.If we need to make a pit to install the wheelchair lift?
A.The lift installation is very easy: just connect the outriggers to concrete ground with bolts directly. Also there are connection parts in the back of lift body. Installation manual will be sent together with the delivery, which can do you a favor in the installing process.
Q5.What if there is power failure while someone is being still in wheelchair lift?
There will be a small battery for manual down in case of power failure.