8 meters personal lift sells very well in recently years. With several design advantages:
• Light, flexible and reliable aluminium mast design.
• Popular for exhibition halls, warehouses, supermarkets, airports light and roof maintenance, ports, etc.
• Powered by DC battery or local AC electric.
• Small folding size for easy transportation into elevators and through ordinary doorways/ narrow passages.
• One man can load the personal lift into the truck or pickup car, no need extra hoist or forklift.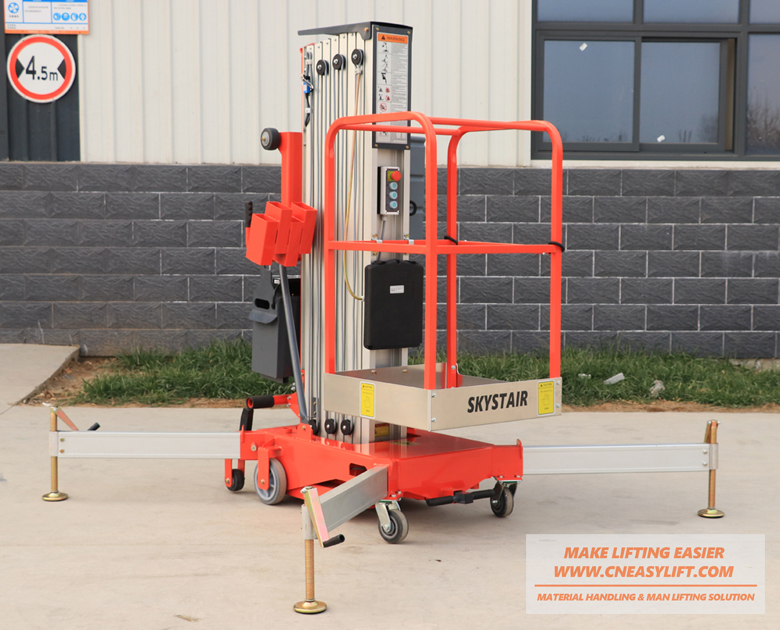 Contact with us if you need such a personal man lift.